Continuous development of aluminum alloy die casting applications
Views: 15 Author: Site Editor Publish Time: 2021-05-26 Origin: Site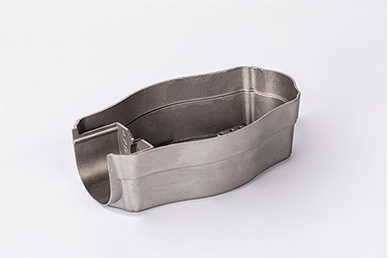 Since the 1990s, China's non-ferrous metal die-casting industry has become an emerging industry while achieving amazing development. There are currently about 3,000 non-ferrous metal die-casting enterprises nationwide. The output of die-casting parts has risen from 266,000 tons in 1995 to 870,000 tons in 2005, with an average annual growth rate of 12.58%. Aluminum alloy die-casting parts account for 3 /4 or more.
Since aluminum alloy die-casting was put into commercial production in 1914, with the development of the automobile industry and the invention of the cold-chamber die-casting machine, its alloy types have developed rapidly. Die-cast aluminum alloys can be divided into low and medium strength (such as China's Y102) and high strength (such as China's Y112) according to their performance. At present, the die-cast aluminum alloys used in industry mainly include the following series: Al-51, Al-Mg, Al-Si-Cu, Al-Si-Mg, AI-Si-Cu-Mg, Al-Zn, etc. The main die-cast aluminum alloy series used in industrial developed countries.

Die-casting of aluminum alloy car electronic housing
Aluminum alloy die casting
The consumption demand of automobiles, motorcycles and automobile accessories provides a broad market for the production of die-casting parts, and the application of die-cast aluminum alloys in automobiles will continue to expand. But in the context of social development, it also encountered many problems.
1. Simplify the composition of aluminum alloy, reduce alloy grades, and provide a basis for realizing green production;

2. Promote the application of new high-strength, high-wear-resistant die-cast aluminum alloys, research on colorable die-cast aluminum alloys and new die-cast aluminum alloys for the production of castings with special safety requirements;

3. Further improve the new die-casting process (vacuum die-casting, oxygen-filled die-casting, semi-solid die-casting, squeeze casting, etc.);

4. Carry out the research and development of CAD/ CAM/ CAE system;

5. Develop and apply more die-cast aluminum alloy auto parts;

6. Develop die-cast aluminum alloy with stable performance and easy-to-control composition;

7. Improve the ability to respond quickly to the market, implement concurrent engineering (CE) and rapid prototyping manufacturing (RPM);
Only by solving the above problems can it achieve better and faster development.