About our CNC precision machining
Views: 0 Author: Site Editor Publish Time: 2022-06-29 Origin: Site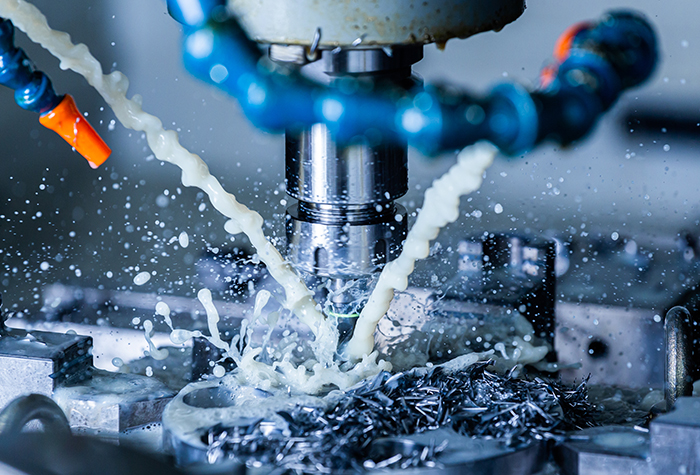 For turned parts, we start with more straightforward straight turning centers that deliver for a part with basic turning requirements. In addition, we have turning centers with multiple axis capability to produce turned parts coupled with machined features using live tooling—all in one operation. For high productivity, more complex parts, we have twin-spindle, twin-turret machines allowing one spindle to work on one facet of a part. In contrast, the other spindle simultaneously adds additional features to the part.
CNC (computer numerical control) is the automation of machine instruments by using computers that have been programmed to execute any number of commands. From wood routing to laser cutting and 3D printing, there are CNC machines for nearly every commercially utilized manufacturing process and application. Precision CNC machining works with various materials, including metals, woods, acrylics, foams, and thermoplastics.
 Unparalleled Customer Service, Our customer service representatives are always available and are responsive to our customers' needs. Our dedicated staff is here to make it happen if our customers require last-minute order changes, status updates, or customized purchasing/billing setups.
Most standard CNC tools work on at least 3 axes, allowing work on the X, Y, and Z linear axes simultaneously. Multi-axis precision machining, however, typically relies on 4 to 5-axis machining for its efficiency and superior capabilities. With the addition of the A/C and B axes, 4 to 5-axis CNC machining offers greater precision and detail and can access the workpiece from virtually any direction.
Despite current economic conditions, the challenges faced by the ongoing COVID-19 pandemic, and ongoing supply chain issues, this year is still delivering increasing demand for Advanced Precision Machining's milling and machining services. We're continuing with expansion, steady sales, net profit, and investment in cutting-edge technology to broaden our range of precision manufacturing offerings.